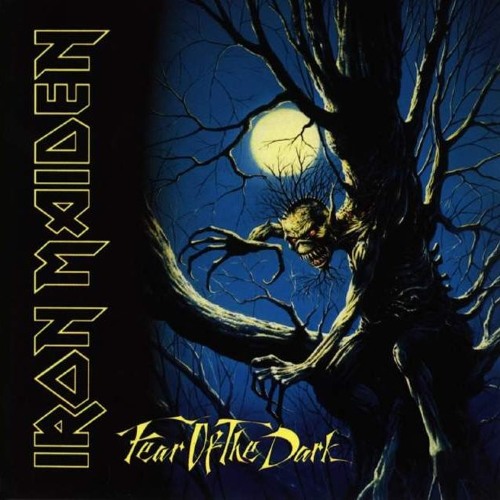 I'm back! Yeah, I haven't been writing every night, but I do as much as I can folks, these last weeks have been quite a turmoil in my life, but I'm way too experienced in storms to fail to realize that they always hide great opportunities!
So in case, you're wondering, today's "night picture" is just an homage to the band of my teenage years: Iron Maiden; I just came back from the gym and I always take my music with me cause 90% of the time, the music they play at the gym sucks, so I started playing one of those custom Spotify mixes and it just reminded me of the good old times. So this record, in particular, isn't one of the all-time favorites for most people, but I really like it nonetheless, call it nostalgia; by the way, I read in the news that Bruce Dickinson wants the band to appoint a new singer when he's no longer able to keep performing well, what a vision! This is the kind of thing I would dream of as a kid, to audition for Iron Maiden! But yeah, Bruce is basically irreplaceable and I'm a baritone 😦 so not in my wildest dreams; maybe later I'll write some music of my own, it's a wish that has been blocked for years, but when there's a will there's a way!
So I'm working very hard to quit smoking; yeah I hadn't written about that cause it's a super sensitive topic for me; for those who don't smoke it's just stupid and for me, who smoke it's stupid to poison myself gradually with that shit, but also I have huge anxiety that's very hard to deal with and it's what pushes me to addictions. I've told you before about my losing weight, that's going well so far but then again, I'm not a fan of dying young if I can avoid it so smoking is what's next. Wish me luck fellows, I've tried quitting too many times, but I will keep fighting until it's over.
I've published the second post in the "Fight Club in 3-D" series, you can read it here, go ahead, give it a go and let me know what you think.
I'll go grab a bite, and possibly do some more work a bit later, so bye for now!
J.V